The GoSun Sport is the fastest and most practical solar cooker on the market. With the ability to cook a meal in 20 minutes, reaching temperatures over 550°F /290°C, and finish a meal under cloudy skies, the GoSun Sport is the next evolution in fuel free cooking.
According to the product description from GoSunStove.com the new solar stove has a great deal of advantages:
It's Fast and Cooks When Cloudy!
You don't have to see the Sun to solar cook! The GoSun is so effective almost no day is off limits!  It cooks a meal in as little as 20 minutes, reaching temperatures above 550°F/ 290°C.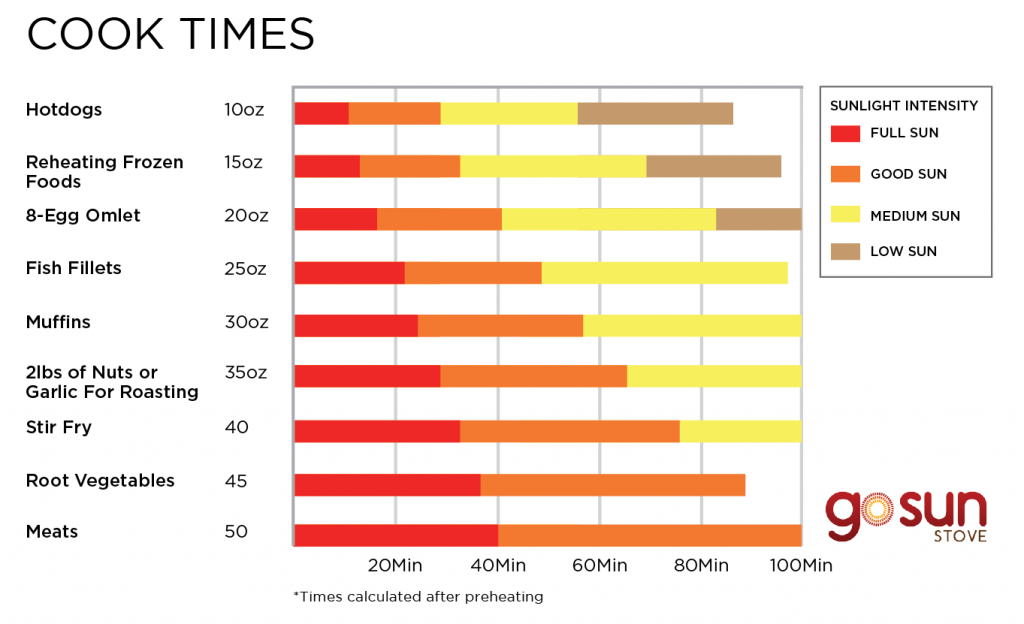 Portable
Deploys in seconds and collapses into a durable package. GoSun anywhere!
Versatile
Steam, bake, fry, roast and boil, anything is possible inside the tube.

Here's how it works
A miracle of science, the evacuated glass tube of the GoSun Cooking Technology is a near perfect insulator, allowing one to solar cook in even the most challenging conditions. By effectively capturing light from a broad range of angles, the GoSun does not require frequent readjustment, making it the lowest maintenance fuel free cooking device yet.